Draw is a rad little exhibition down near Shoreditch that host's 300 artists
work, among the likes of Neckface, French, D*Face and Jethro Haynes.
After seeing Jamie T on the train, sheltering from the rain and not knowing
where to go, we finally found the exhibition!
Here are the photo's taken on my phone, excuse the quality!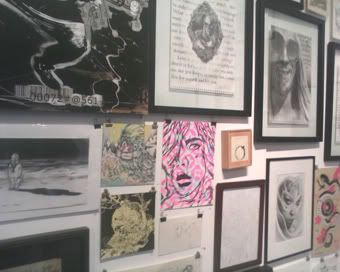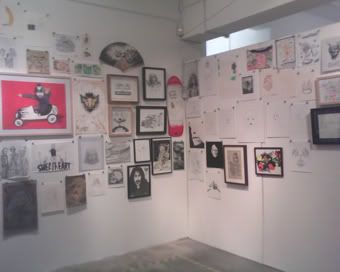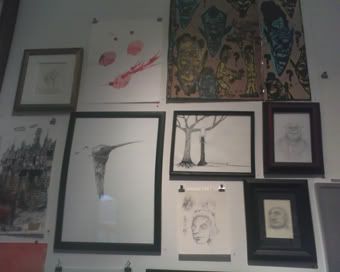 Crappy Easter!