Today we went to a rad little photography exhibition up
in London Bridge hosted by some friends of friends!!
With free cake and zines, this exhibition is a winner in my eyes!
(I forgot my camera, so no photos of it!)
Throats are playing in Islington on Thursday, definetly worth going to.
Here's a picture from saturday: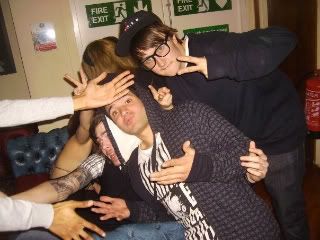 Gang signs FTW!!